Elana Crossbody - Americana Leather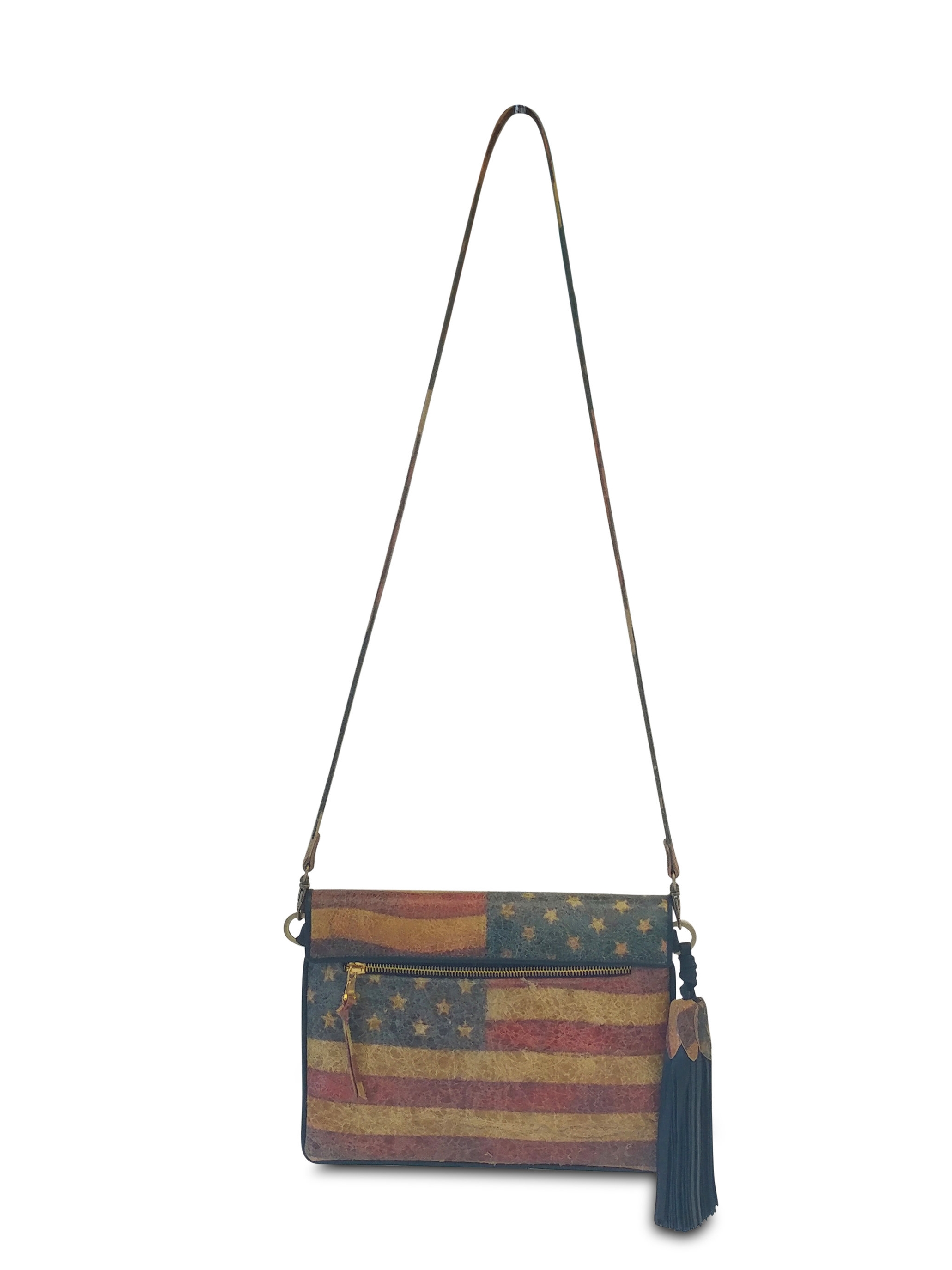 Elana Crossbody - Americana Leather
Elana is a great, functional 3 in 1 crossbody clutch that lies flat but can accommodate all of your needs. Shown here in distressed, printed leather. Wear as a crossbody, a clutch with a loop handle or just handheld!
Outside details include navy lambskin tassels with screen printed leather "caps", lambskin wrapping on shoulder strap attachment, along with trim surrounding bag and inside of strap. On the back is a zip pocket measuring 8" w x 5.5" h.
The interior has a lambskin lined flap and matching suede body with an open slip pocket measuring 7" w x 5" h. Notice the intentional patchwork leather!
Bag body dimensions: 10" w x 9" h x .5" w; strap drop length: 22" l
Available to ship immediately