Parker Crossbody Hobo - Vintage Sack Cloth/Washed Lambskin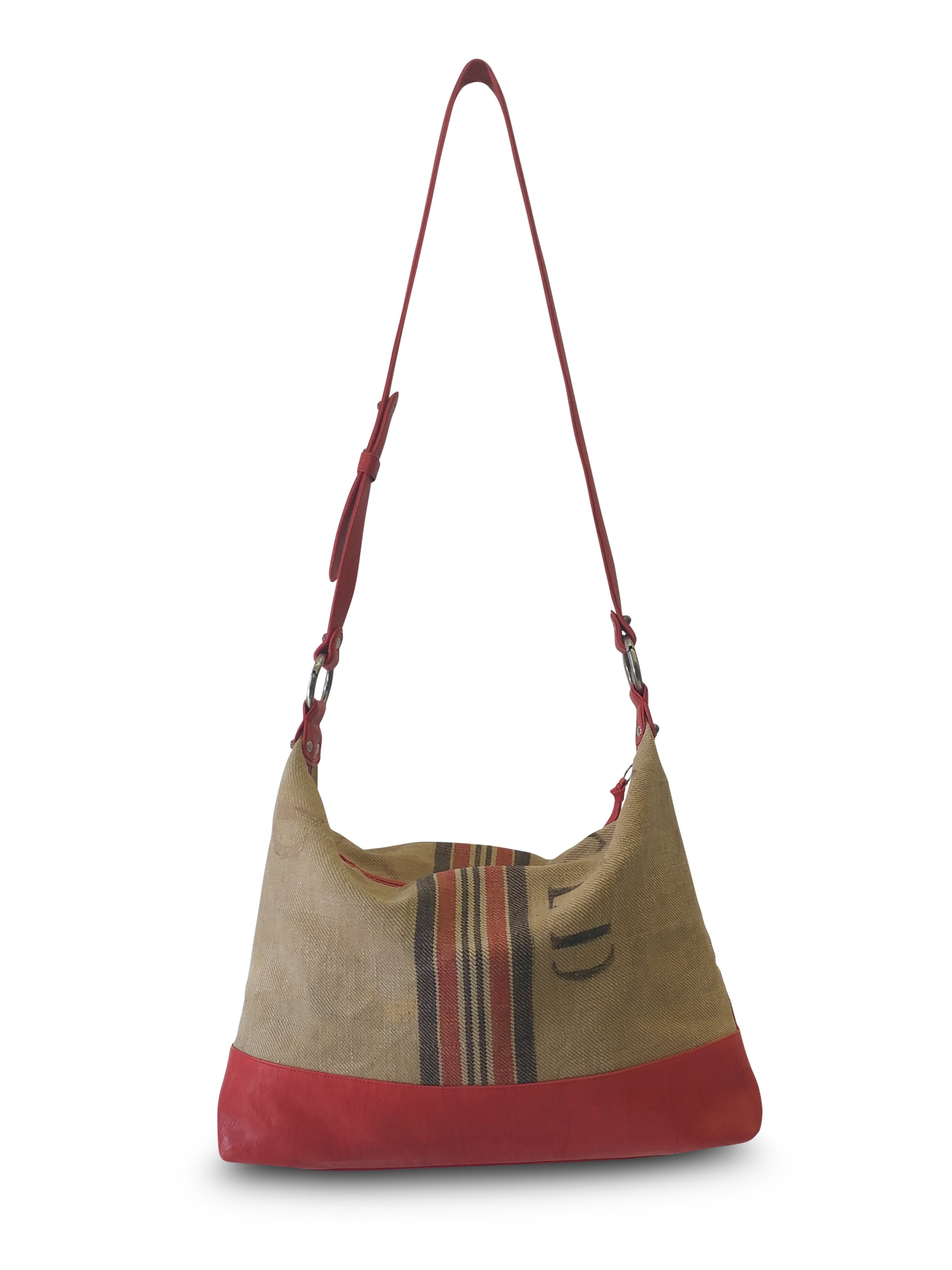 Parker Crossbody Hobo - Vintage Sack Cloth/Washed Lambskin
Parker is a soft and slouchy shoulder bag shown here in vintage grain sack cloth with detailing in washed red lambskin. This style comes with two shoulder straps - one short to be worn as a shoulder and the second is long, to be worn as a cross body. The straps attach and detach onto hinge opening rings. You can use them together at the same time or separately.
Outside details included are: red lambskin shoulder strap and wrap around base and bottom; outside zip pocket measuring 7.5" W x 8" H with hand-knotted zip pull; red piping around entire body; finished with matte gunmetal-finished brass hardware.
The interior is fully lined in red suede with the one zip pocket measuring 9" w x 5" h and two opposing slip pockets measuring 4" w x 5" h, along with a penny sewn in for good luck in the Italian tradition. Center zip top closure.
Bag body dimensions: 15" W x 10" H x 6" D; strap drop: 12" L (shoulder), 25" - 27" (crossboddy)
Available to ship immediately.