Roxy Belt Bag - Cobalt Mix Python/Lambskin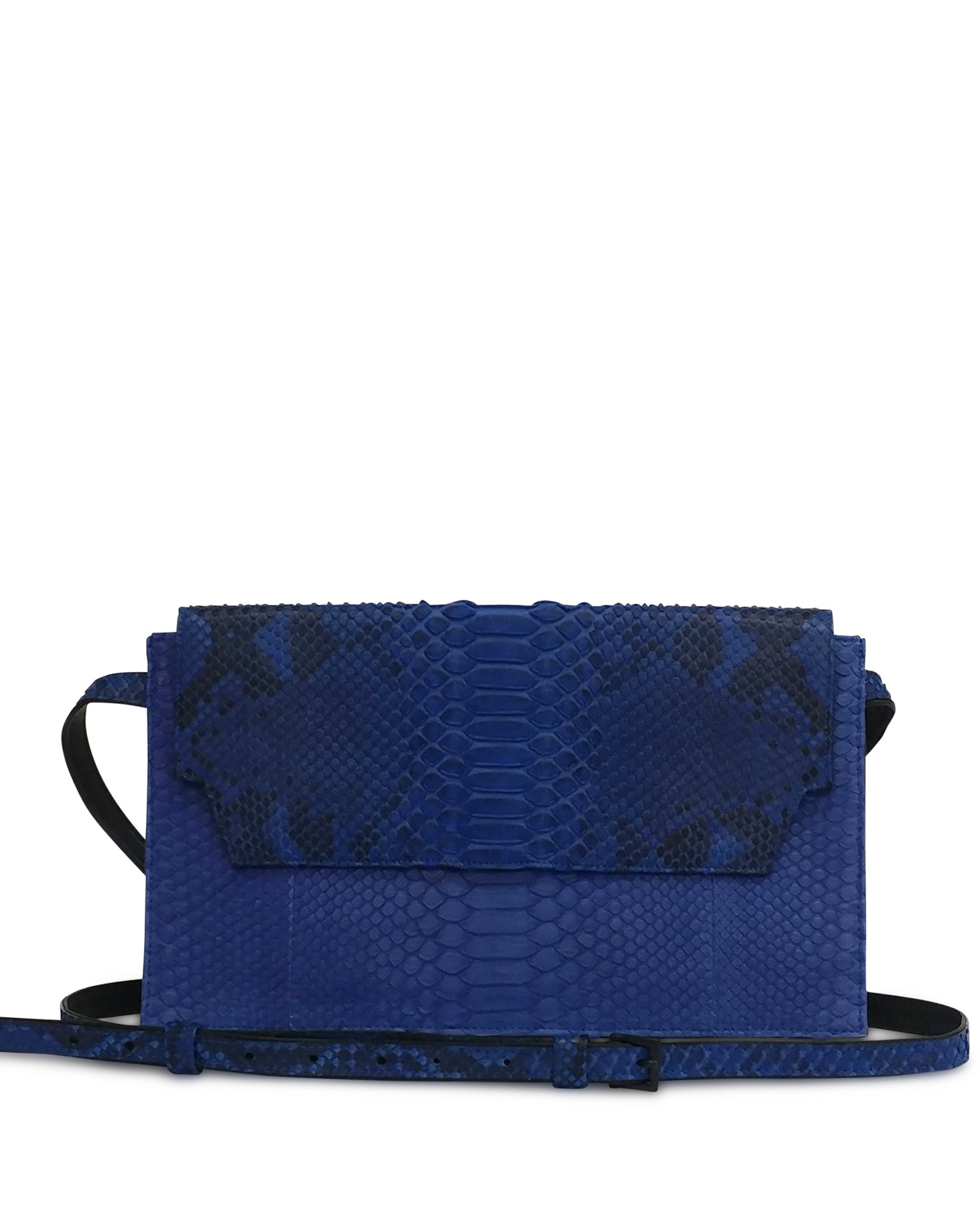 Roxy Belt Bag - Cobalt Mix Python/Lambskin
Roxy is our new streamlined belt bag. Shown here in a mix of genuine hand-painted cobalt/black and solid cobalt python with black washed lambskin. Belt is meant to wrap twice and wear slung on hip.
Outside details include: flap made from hand-painted cobalt and black python, front body made from solid cobalt python and back body in black washed lambskin. Belt strap in cobalt/black python and backed in black washed lambskin.
The interior flap in lined in lambskin while the inside body is fully lined in cobalt suede with one open, slip pocket measuring 7"w x 4"h. Anthony's signature penny is sewn in - an Italian tradition for good luck.
Bag body dimensions: 12"w x 7.25"h x 0"d; adjustable belt with maximum 80" to wrap around
Available to ship immediately. Custom requests welcome.